We are so excited about the continued growth, support, and recognition of Kids In Need Distributors (KIND) this year!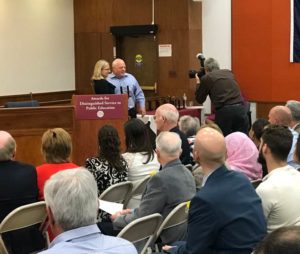 It is with great pleasure that we announce that the MD Montgomery County Board of Education has selected KIND as the recipient for the Distinguished Service to Public Education Award in the category of Community Group.

This annual award was established to recognize and show appreciation to individuals, groups, and organizations that have made exemplary contributions to public education in Montgomery County. We were presented with the award during a special program and reception at the Carver Educational Services Center on Thursday May 4, 2017.
Again, we're so thankful for the continued support, and look forward to serving even more kids in our community!