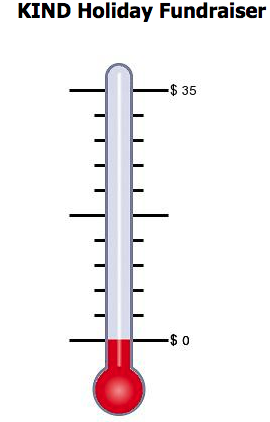 Last year we set a goal to raise $25,000 over the holidays, and, thanks to everyone's generous support, we raised over $36,000! This year between now and December 31st, our goal is to raise $35,000 to feed kids in need in our community! $35,000 is the amount it costs to buy six weeks worth of food for all 25 schools that we serve. Are you willing to help us this holiday season?
Here's how you can donate:
Click here to make a donation on the KINDinMD.org website via card payment
Send a check payable to "Kids In Need Distributors" to 6917 Arlington Rd #302, Bethesda MD 20814
Donate a vehicle to CARS on behalf of KIND by calling 855-500-7433
As you consider making a donation to Kids In Need Distributors, please remember that 100% of all donations go directly to providing food for the kids we serve; and that all donations are tax deductible!